Following the successful Future Travel Experience Ancillary & Retailing event in Dublin last month, what else could we announce for 2024?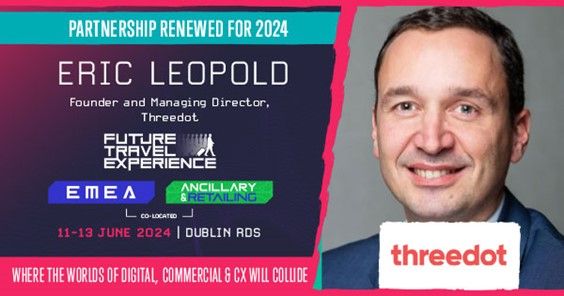 We're delighted to renew our partnership for 2024!! Eric Leopold will serve again as content director, telling the story of the airline industry's transition to digital retailing for a better travel experience.
Save the date 11-13 June 2024 and follow the news on the event's website. We will make this event a memorable one together ☀️
Thanks to Daniel Coleman for the trust and friendship.